Two Rice University researchers will team up with their counterparts at the University of Texas MD Anderson Cancer Center to improve cancer treatment with the support of seed funding from the John S. Dunn Foundation.
The organization's 2022 Collaborative Research Fellowships are aimed at initiating projects by Rice bioengineers Kevin McHugh and George Lu and their partners. Teams are expected to make enough progress on their projects to apply for additional funding.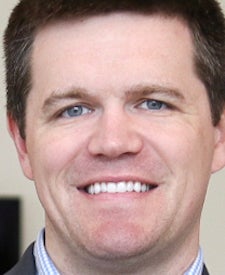 Since 2008, the annual awards have supported new collaborations between researchers from two or more institutions belonging to the Gulf Coast Consortia (GCC), which administers the program.
McHugh, assistant professor of bioengineering and CPRIT fellow in cancer research, will work with Robert Jenq, associate professor of genomic medicine at MD Anderson, to improve the delivery of microbiome-modulating metabolites to the lower gut, where they can keeping opportunistic "bad" bacteria in check to prevent infections associated with cancer treatment.
McHugh's lab has developed microscopic particles with specialized coatings capable of delivering drugs to the lower digestive tract, while Jenq's lab has found a metabolite that suppresses mucus consumption by bacteria, a cause of neutropenic fever.
Lu, also an assistant professor of bioengineering and a CPRIT fellow in cancer research, will partner with Florencia McAllister, associate professor in the Department of Clinical Cancer Prevention at MD Anderson, to develop therapies that use genetically engineered bacteria to target pancreatic tumors and deliver proteins that prompt the immune system to fight cancer.
Live bacteria have been administered to patients in clinical trials. They are able to target tumor tissues and signal our immune system to attack those tissues. This study will engineer these bacteria to have new modalities to specifically target pancreatic cancer, and the researchers expect the therapy to be safe, long-lasting and have tunable potency.
A third Dunn Prize will go to Shelly Buffington, assistant professor of neuroscience, cell biology, and anatomy at the University of Texas at Galveston (UTMB) Medical Branch, and Cheryl Walker, director of the Center for Precision Environmental Health and professor of molecular sciences. and cell biology at Baylor College of Medicine. Their project will focus on high-fat, diet-induced brain and behavioral reprogramming of offspring.
The Dunn Foundation has a long history of supporting collaborative research through the GCC, which builds interdisciplinary research teams and training programs in the biomedical sciences that involve computer, chemical, mathematical, and physical sciences. GCC member institutions include Rice, Baylor College of Medicine, University of Houston, University of Texas Health Sciences Center at Houston, UTMB, Texas A&M University Institute of Biosciences and Technology, MD Anderson and the Houston Methodist Research Institute.
Pictures to download

CAPTION: George Lu. (Credit: Rice University)

CAPTION: Kevin McHugh. (Credit: Rice University)